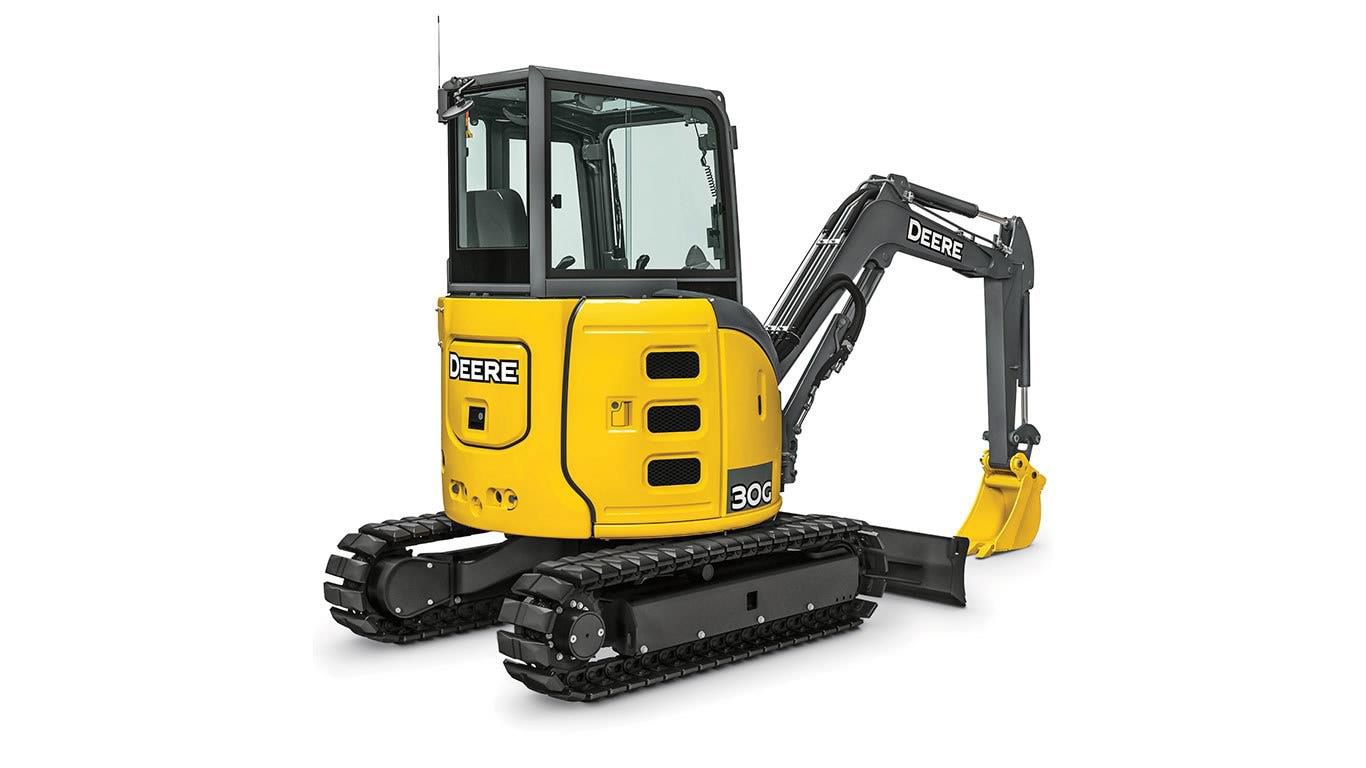 30G Mini Excavator
Additional Charges: Damage Waiver and Rental Tax
JOHN DEERE 30 G MINI EXCAVATOR
No Glass
Net Power: 23 hp
Max Digging Depth: 9 ft. 2 in.
Operating Weight: 7,220 lb.
Filling the gap between the 26G and the 35G, the 30G delivers impressive bucket force, arm force, breakout force, and lift capacity, to power through tough digging conditions.
Reduced-tail-swing design makes G-Series machines extra maneuverable and productive.
Transports easily between jobsites
Go from backhoe- to excavator-style controls with the twist of a wrist. Control pattern selector valve is conveniently located in a compartment beneath the seat and includes a sight glass that displays the selected pattern.