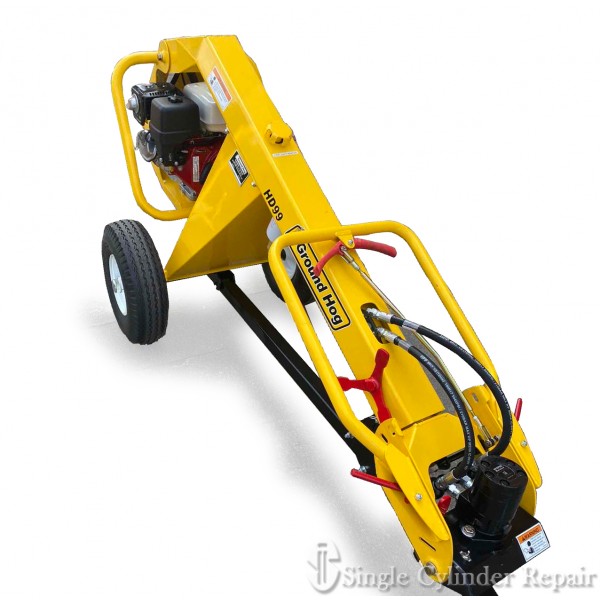 Towable Auger
Brand: Ground Hog
Additional Charges: Damage Waiver and Rental Tax
The Ground Hog HD99 is a Towable Hydraulic Earthdrill that is designed to be powerful, easy to use and require very little maintenance.
DETAILS
Auger Speed: 140 rpm @ 3600 engine rpm (no load)
Auger Torque: 275 ft. lbs. torque (approximate)
Maximum Depth: Depends on length of Auger
Weight: 295 lbs. (with fluids)
Length: Normal Drilling 100 inches
Length: Close-up Drilling 75 inches
Width: 34 inches
Height: 38 inches
Bit Sizes: 6", 8" and 12"