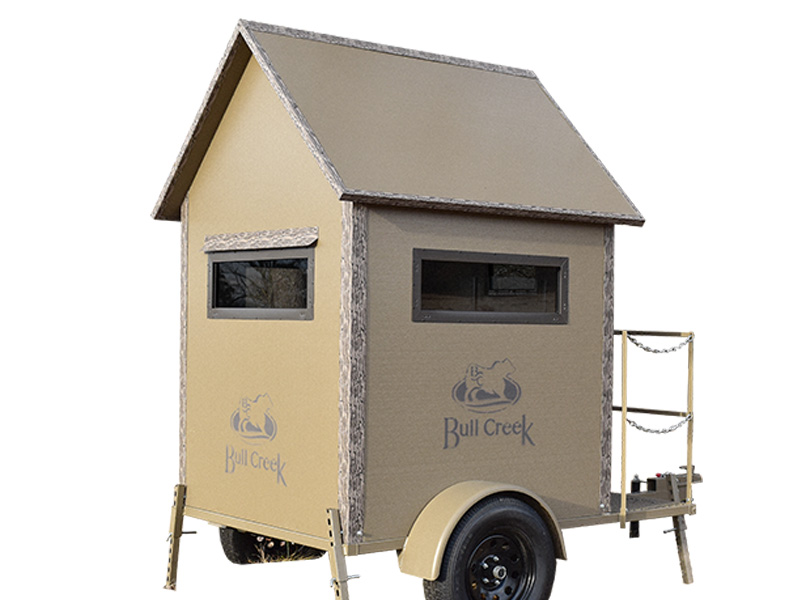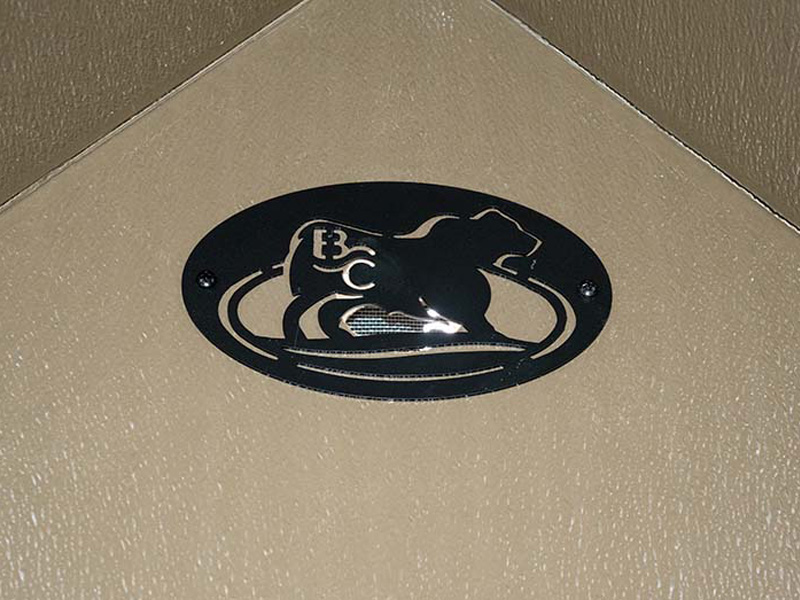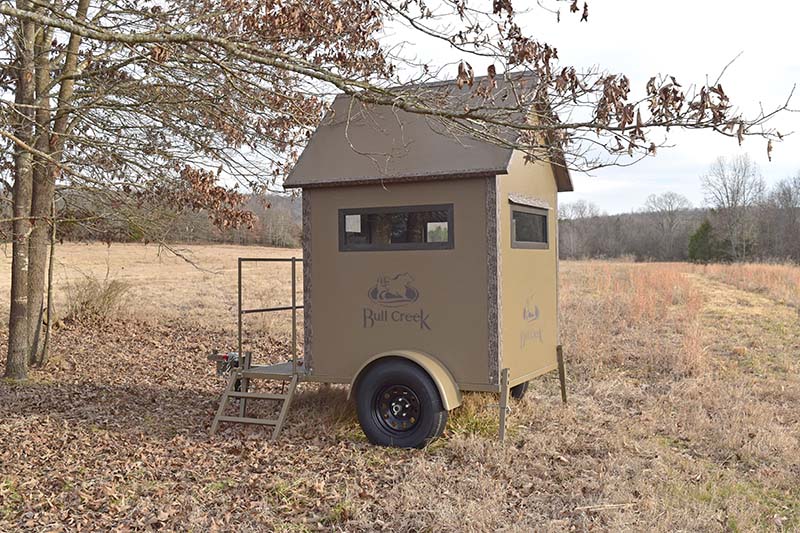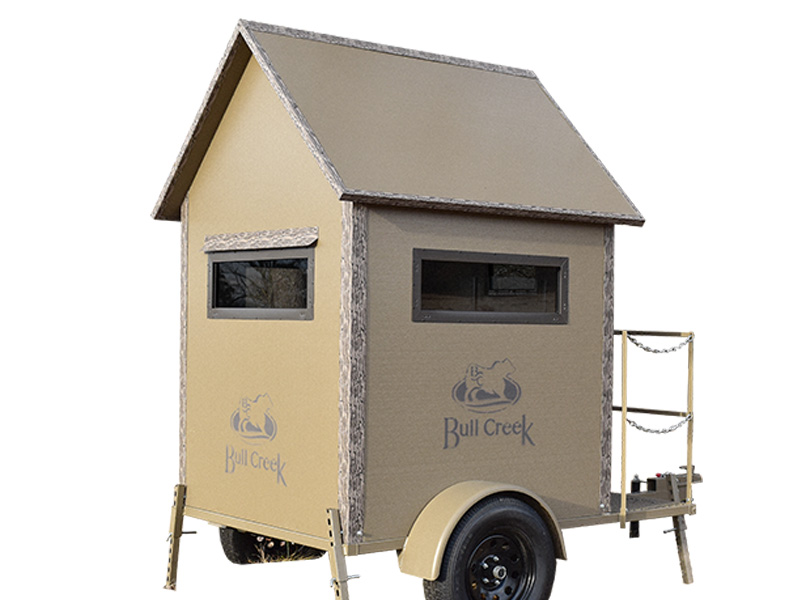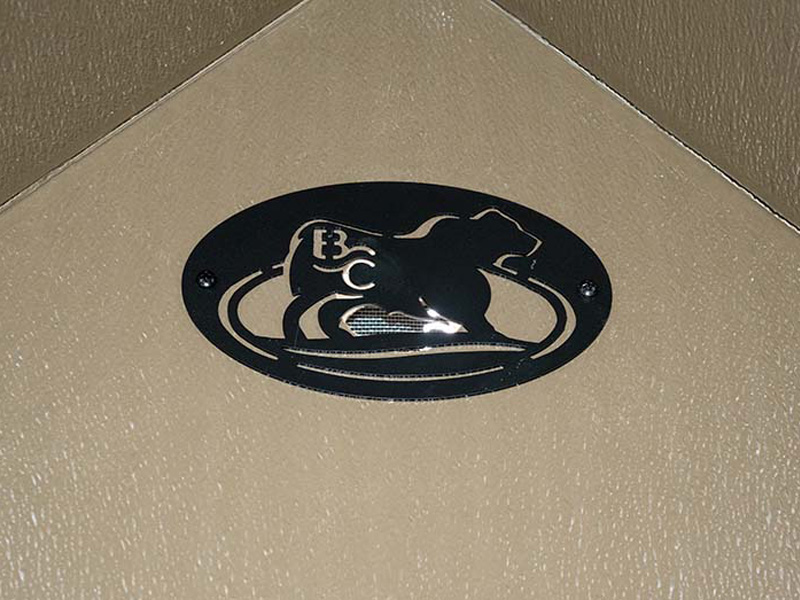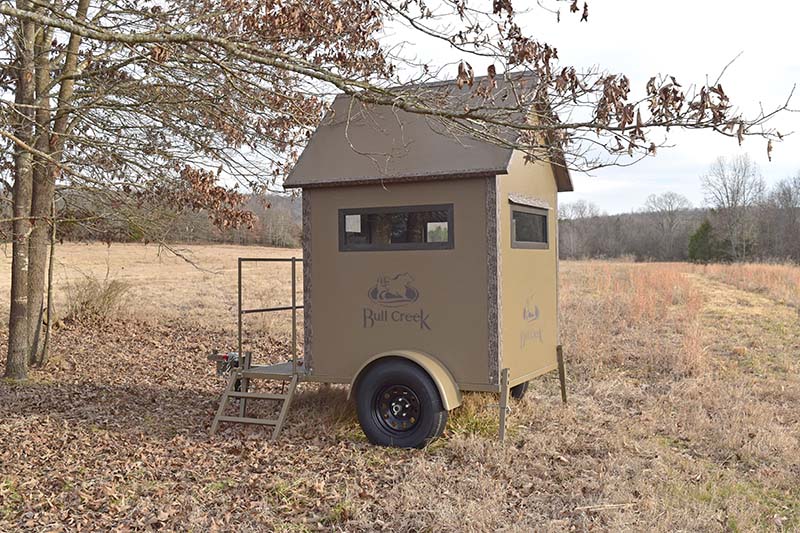 BC Blind on Trailer
Brand: Bull Creek
Start Hunting with a Blind that puts you Ahead of the Game

Bull Creek Tower Blinds are the most innovative, versatile, and comfortable blinds on the market today. This is a blind that you can take your kids or your grandkids in and not have to worry about bugs, freezing temperatures, scent, or noise.
Fully insulated ridged fiberglass panels, 60"x57" interior dimensions, with real glass windows, shooting ledge and 5-year warranty.
The Bull Creek Blind Trailer is great option for those who need to move a stand around to different locations. The blind sits two foot off the ground; has steps for easy access; adjustable feet to level the blind; and can be pulled down the highway.
Made in America