Shop Home
Orion Modular Hunting Blinds - Unassembled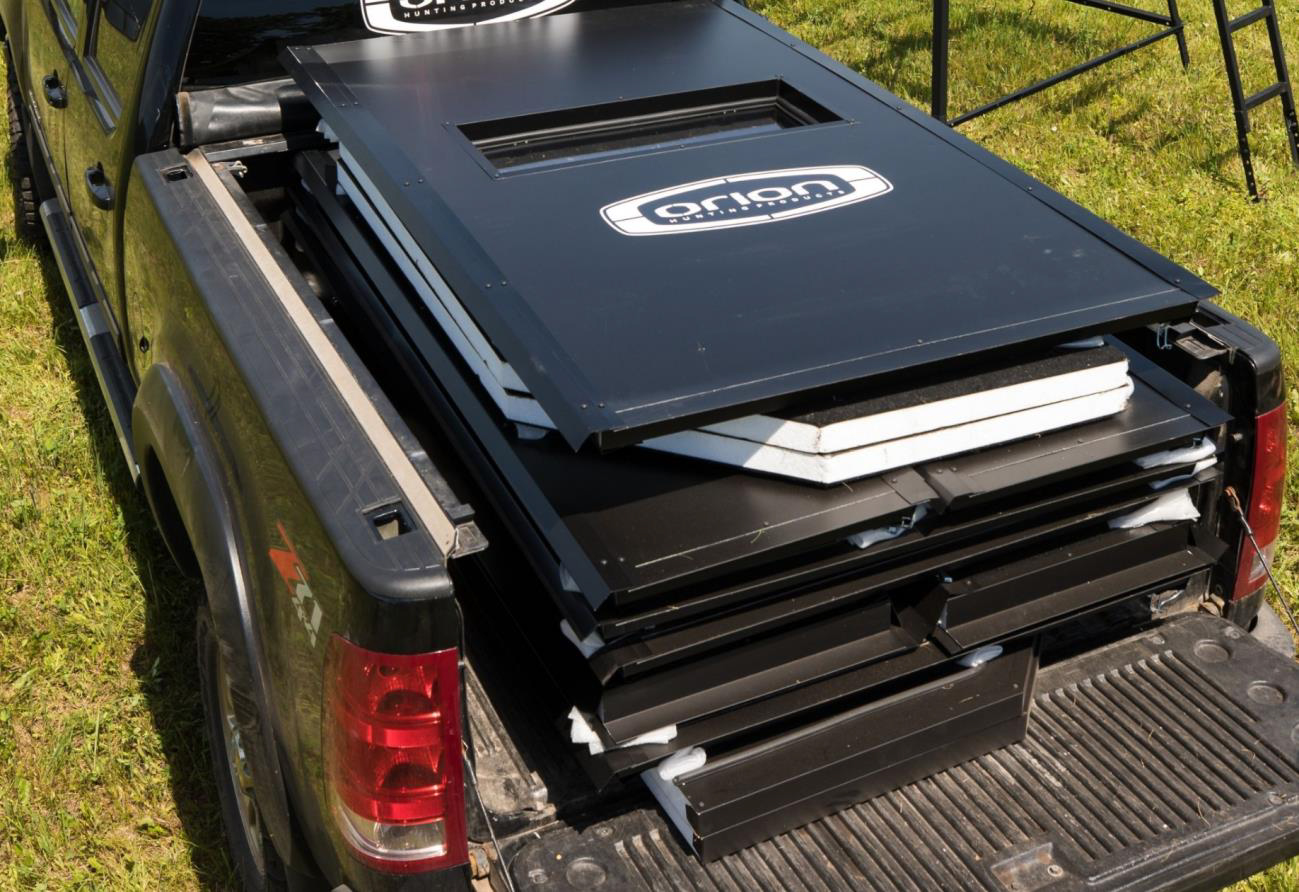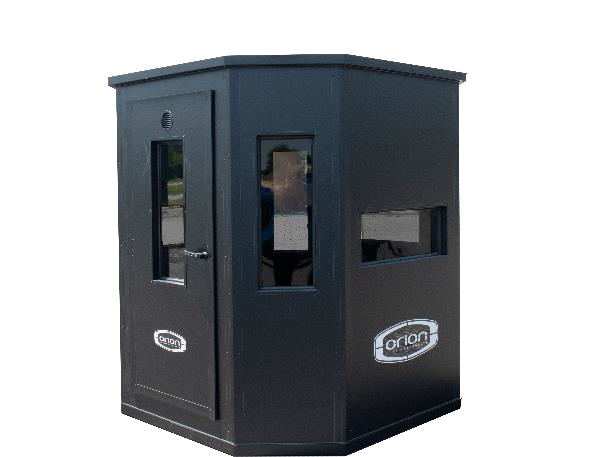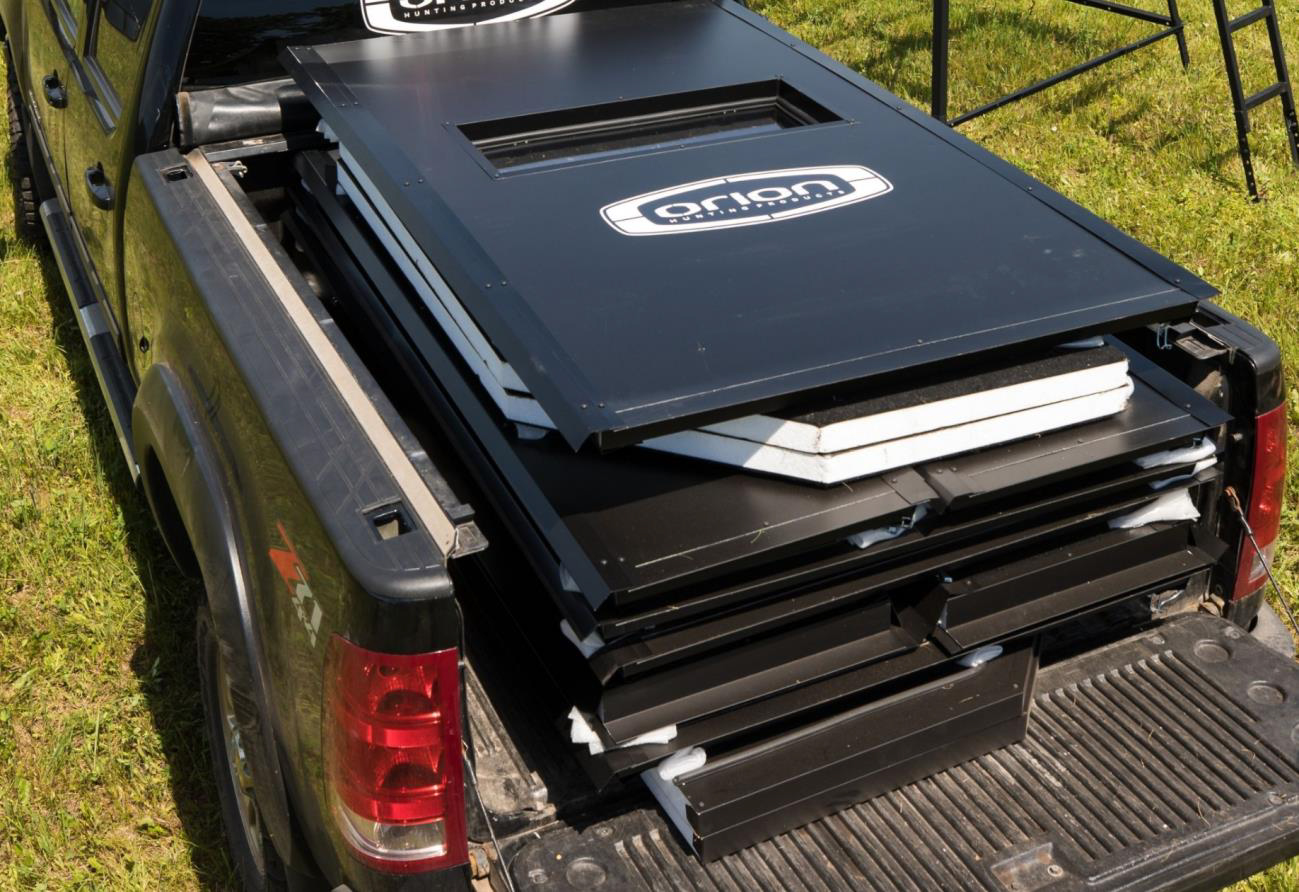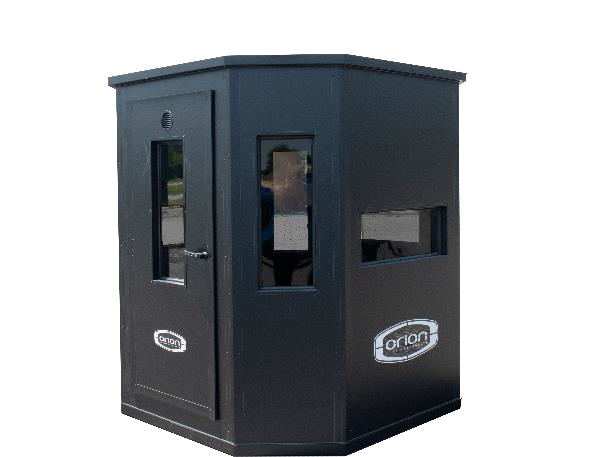 Orion Modular Hunting Blinds - Unassembled
Brand: Blind Pursuit
Orion in Box not assembled
Orion – Engineered for Stealth and Safety
Orion's modular, light-weight design allows you to set up camp anywhere you want to hunt – no heavy equipment, no problem. Assembles in a snap with the patented quick-latch system. More than a 1000 lbs. of latching pressure holds it together so you can position your box blind anywhere you want to be.
Take aim without tripping over gear or your hunting buddy. The 6' x 6' 6" hexagon shape fits two adults comfortably. Conceal movement and noise with the soundshield360 – wall-to-wall-to-ceiling-to-floor sound deadening blackout carpet keeps movement and noises concealed.
Stay warm with the aluminum exterior and 2" foam insulation. The 1" bulb seal keeps mother nature out and doubles as a cushioned shooting rest.