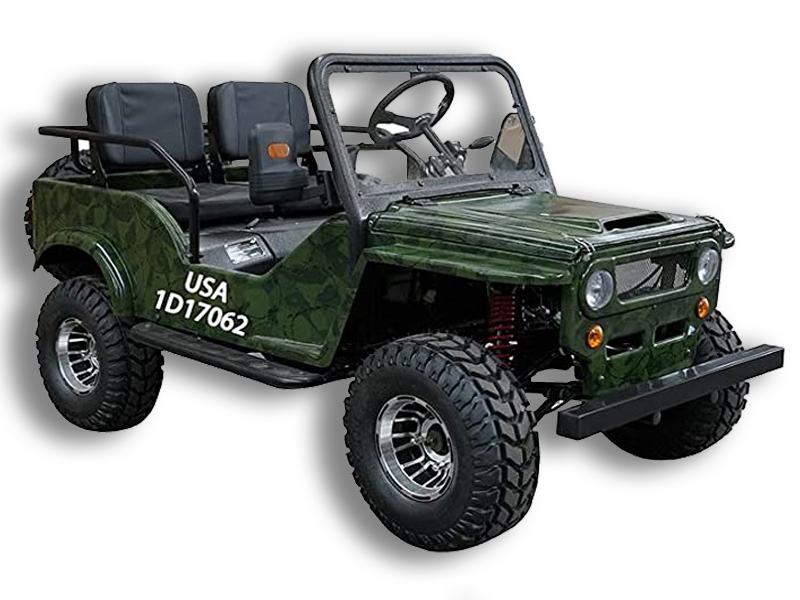 125cc Jeep
Just in time for Christmas!
The price on this 125cc Jeep has slashed from $3500 to $2000!!
All Sales Final
Pre-assembled
NO WARRANTY
Semi Auto 125cc Youth Go-KART with REVERSE
Three-speed semi-automatic transmission
Full-size gokart with a Spare Tire
Classic Styling beginner youth cart
Fuel System: Gasoline, 1.06gal, carburetor
Weight Capacity: 264.6 lbs.