About Spartan Mowers
Spartan Advantage

Whether you're a commercial cutter or weekend warrior, we believe Spartan Mowers offers the highest quality machines, pound for pound and dollar for dollar on the planet.
The RZ line is a residential favorite with its 7-gauge decks like the big boys, and the frames are fusion bonded with the same steel tubing as our $12,000 Zero Turn Mowers.
The RT line is the best value in commercial mowers. A full-sized mower at a mid-sized price to get more bang for you buck.
SRT has the highest horsepower and most powerful hydros. The SRT commercial line are constructed with the 5-layered Smart Ride Technology for both increased traction and comfortable ride. The SRT-XD models with 16cc Parker Drivers have Big Block engines, while the SRT_XDe models with cc Parker Drives feature Commercial FT730V Kawasaki engines.


Spring Promotion and Extended Warranty
$500 Off All RZ-C, RZ, or RZ Pro and Extended Warranty through May 1, 2026. Promotion ends April 30, 2023.


Spartan Power Equipment
Proud home owners will love the latest Spartan Mowers line...Spartan Power Equipment to make your job easier. From blowing leaves to cutting down trees, these tools not only get your yard looking good but pack quite a punch. Battery powered with the dependable Samsung 40V Lithium Ion Powered batteries, one of the very best on the market, you'll save money on gas and be able to quickly switch between tools to make yard work affordable and fast.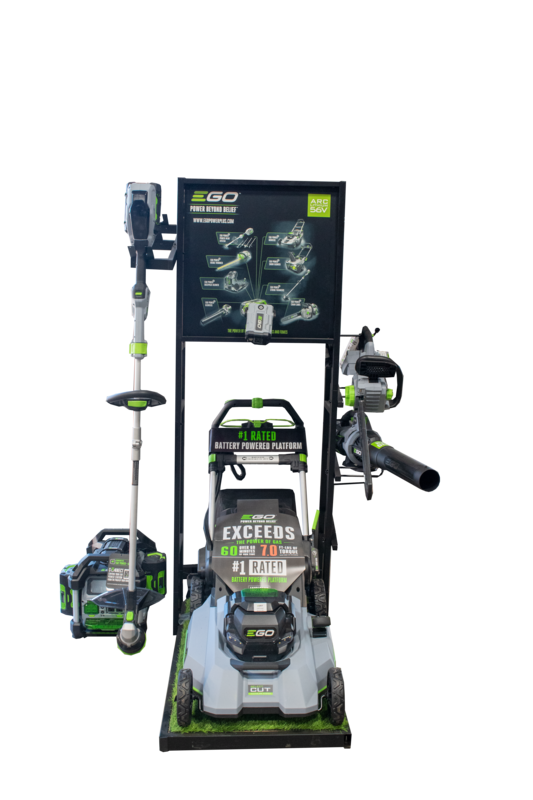 Ego Power Equipment
The #1 Rated Brand in Cordless Outdoor Power tools. Patented battery technology delivers gas power and performance plus longer run times. Universal battery compatibility gives you the convenience of using any size battery for any tool and the advanced battery technology, delivers or exceeds the power of gas without the noise, fuss and fumes.