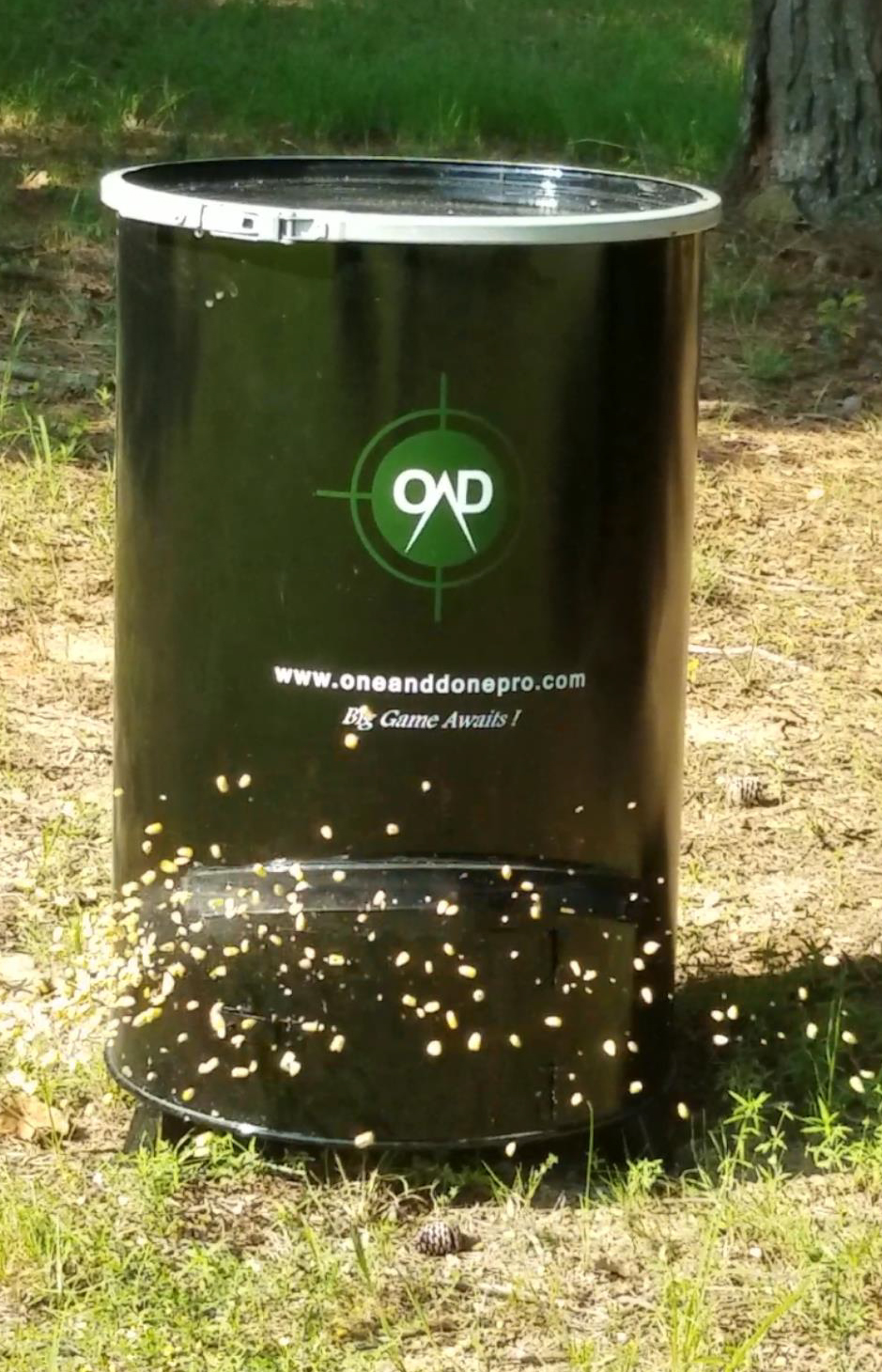 55 Gallon Classic Game Feeder
Brand: One and Done
One And Done has the most efficient and durable feeders on the market today. With its multiple patented design, it is the forerunner of how future feeders are built. No assembly or tools necessary! Simply set the feeder at any location, pour the feed, set the included digital timer, and big game awaits!

No assembly or tools necessary.
Multiple patented directional feeder allows for the most accurate throw and calculation of how long feed will last.
30-gallon capacity holds up to 130 lbs. High impact structure for hog resistance and bear resistance.
Designed without plastic pieces that can be chewed on by rodents.
Includes Smart Program TM digital timer; schedule up to 6 feedings a day.
Customizable feed dispense time between 1-60 seconds.
One cup of feed covers the widest field range in the industry which helps manage feed to save you time and money.
Pair it up with our OAD rechargeable battery! Recommended recharge every 3-4 months. No need for solar panels.
Setup anywhere by ANYONE. The OAD feeder can be placed on the ground, strapped to a tree (bracket included), or on a traditional tripod.
NOT recommended for areas with a heavy bear population and while this feeder is bear resistant, it is not bear proof like the 55 or 110 gallon models which are better suited in those areas.
Upgraded backet and timer included.