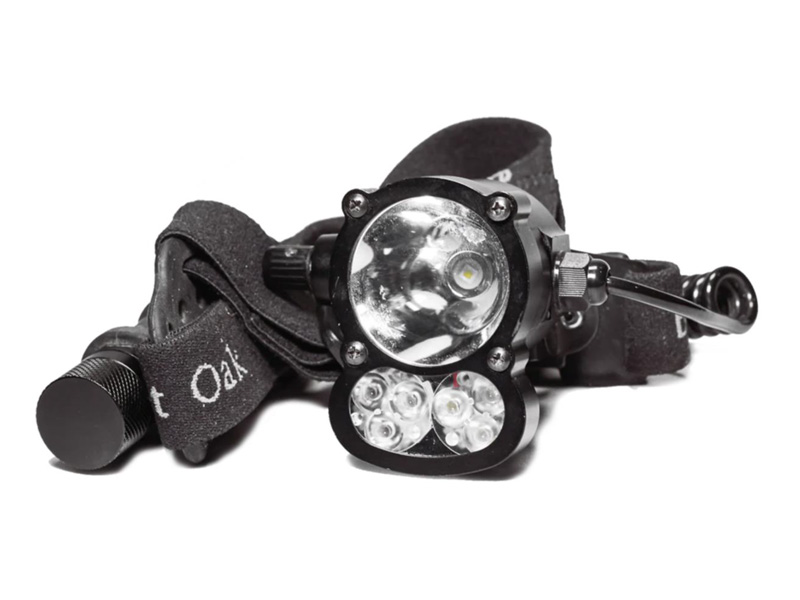 Triple Threat Light
Brand: Bent Oak
The Bent Oak Triple Threat Light will be the last light you will need.
This great light weighs 11 ounces with battery.
Flooded setting with either red or white light. Natural color main beam.

3 hours of burn time on high.
Battery and charger included.
1600 lumen/75,000 lux
Limited Lifetime Warranty.